Website, Database Hosting
Offering the latest technologies, rock-solid security solutions and professional, expert US based tech support.
Offsite Backup
When you subscribe to our Offsite Backup service we make sure that you always have a backup of your important files in case of disaster. We maintain your backups at our facility and another copy at our remote backup location to make sure that you will never be without a copy of your data. Data plans start at 50GB and go up to 2TB or more.
FileMaker Hosting
MC Services offers FileMaker Hosting with MySQL and PHP on shared, virtual and hardware dedicated Servers. Our FileMaker Hosting supports any combination of FileMaker Network Sharing, Custom Web Publishing (PHP), XML/XSLT, External Data Source connectivity and ODBC/JDBC connections. We guarantee fast, reliable access to your data. Now in business for over 25 years, we have the experience and resources to implement any size solution!
Automated Database Backups
ODBC / JDBC Access
FileMaker Control Panel Access for Self Management
FTP Access to Backups
Support for FileMaker Pro/Go 16 thru 18
FileMaker Go and WebDirect Access
Encrypted Access
120GB of storage for databases and backups
Dedicated hostname, example: abc123.mcservices.com
Automated Database Backups
ODBC / JDBC Access
FTP Access to Backups
Support for FileMaker Pro 7 thru 11
Encrypted Access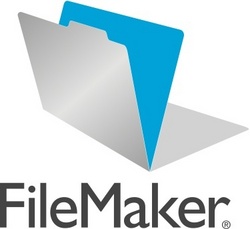 Hosting Web & Email
Basic or database driven websites.
FTP and Cpanel access.
Domain registration and renewal, Secure certificates available.
Bundled pricing with other options.
E-mail Hosting with POP or IMAP
Use your own domain associated with your website. (user@example.com)
Safe and secure, state of the art spam and virus filtering.
Administrative access to add or remove accounts, change passwords, etc.
Access via e-mail application or webmail on all devices.
Support for all POP and IMAP capable e-mail client apps (Thunderbird, Outlook, Mail app)
Kerio Connect
Access e-mail, contacts, calendars, public and shared folders.
Instant messaging, private/group chat.
Public and shared calendars, out of office messages, delegation, reminders, meetings.
Support for Outlook, Thunderbird, Mail app, etc.
Secure, administrative access, spam and virus filtering.